Dr. Oz recommends Alpha Lipoic Acid as  Your Lunch Fat Burner!
Lately, Dr. Oz has been featuring a lot of natural ingredients that we can use as a preventitive measure as well as to treat.   Two of the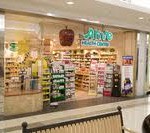 biggest concerns people have are:
1.   Anti-Ageing
2. Weight Loss
At Alive Health Centre, Morning Sun and Supplements Plus we have had many of these natural supplements for years, such as: Alpha Lipoic Acid (ALA), African Mango Extract, Raspberry Keytones, Relora, Phase 2, to name a few.   Dr. Oz has brought much awareness to the natural health industry and it is wonderful to see allopathic medicine working in harmony with preventative medicine.
One of the latest Anti-Ageing Supplements Dr. Oz has been talking about is… Alive- Alpha Lipoic Acid.
The Alive brand has been around for years and is of excellent quality with no binders or fillers.   There is NO corn, dairy, wheat, gluten or soy.   It is of the highest quality and is approved by health Canada as it has its NPN number.NPN 80013064
 Alive Brand is … High-Potency One-A-Day 300mg "The Near Perfect Antioxidant."
When do you take it?  
In  Feb 2012 Dr. Oz recommended to take Alpha Lipoic Acid before your lunch!   Why? Because it helps to burn off FAT. Dr. Oz discussed that ALA reduces inflammation in fat cells. When fat cells are relaxed, they let go of that fat.You also may have heard of ALA as "the miracle anti-oxidant" for its anti-aging effects.  It's an, ultra-potent antioxidant that helps fight future skin damage and helps repair past damage. ALA is UNIQUE and touted as THE "universal antioxidant" because it's soluble in both water and oil, which permits its entrance to ALL parts of your cells being your best defence against free radicals! Externally, ALA diminishes fine lines, gives skin a healthy glow, and boosts levels of other antioxidants, such as vitamin C.
ALSO, Dr. N. Perricone in his book, The Wrinkle Cure, highly recommends Alpha Lipoic Acid both externally as a cream and internally as a supplement to maintain our youth and prevent wrinkles. It's definitely clear that ALA is your answer to fighting free radicals inside and out!
As always, we hope that you will come and visit us at either Alive Health Centre, Morning Sun or Supplements Plus. Do not sit in silence; there are so many things you can to better your health! Get excited and take charge of your health. Let's work together, along with your doctor to ensure you are doing all you can to lead a happy and healthy life. Our team looks forward to helping you with what ever your health concerns are.