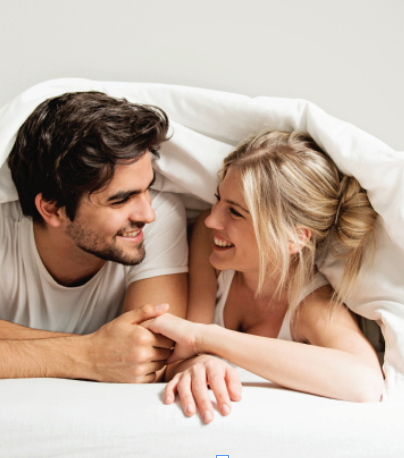 Although we are encouraging social distance, if you are living under the same roof – this product may be right for you  😉
ImprovaSEX Helps to Support:
Support Sexual Health
Enhance Physical Performance
Support Cognitive Function
Reduces Mental Fatigue
Protect Cells Against Oxidative Damage
Overview:
ImprovaSEX for Men is an all-natural product with FAST acting results! This product contains traditional Chinese medicinal herbs that have been used for centuries to support and improve kidney functions responsible for sexual performance.   ImrpovaSEX works hard to increase testosterone and sperm production.   While it is relatively new to join the Alive Vitamins family, customers are happy to report that the product truly heightens their sex drive. Let's face it, sometimes we are reluctant to talk about our sexual health, but it is a part of our Wellness.   There are many benefits to having a healthy sex life.   Customers who have been in long term relationships or marriages are coming back happy because it works.   Men love it, but so do women as the product works to stimulate the blood flow, making you look and feel larger. Perhaps the most attractive part of ImprovaSEX is that it works naturally with your body.   No side effects, just additional health benefits such as reducing mental fatigue. Go ahead and embrace your sexual health.   Take one capsule a day, to keep the little blue pill away.   Have fun as you get to control the timing – no awkward surprises at inappropriate moments!
Alive Vitamins ImprovaSEX makes our trio of Sexual Health products complete.   We have Alive Extra LHT, which is truly all about performance.
Epimedium bravicornum ………………………………150mg
Maca ……………………………………………………………150mg
Panax ginseng……………………………………………….100mg
Cordyceps……………………………………………………….50mg
Gingko biloba………..………………………………………..50mg
Other ingredients: Vegetarian capsule (Hypromellose).
Dosage: Adult male – 1 capsule daily.
Ingredients Explained:
Epimedium braviocornum – Has been used in Asia since the 16th century to fight fatigue and boost sex drive.
Maca – Increases libido in both men and women, improve sexual desire and is backed by research. Maca can improve your mood – several studies have been that maca can enhance your mood, including boosting sports performance and energy.
Panax Ginseng – The most revered of all Chinese aphrodisiacs, increases sexual vitality by dilating the blood vessels to deliver blood to the penis
Cordyceps – Supports and nourishes the kidneys, alleviates fatigue, improves physical endurance, enhances libido and restores sexual function.
Gingko Biloba – increases blood flow to the brain as well as the genitals by relaxing blood vessels.
Categories:  Sexual Enhancers,  Sexual Health,  Vitamins & Supplements