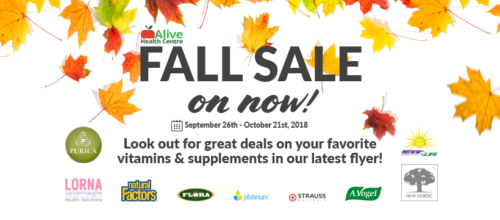 The Fall Flyer Sale is on now until October 21st 2018!  This is the time to stock up on all of your favourite essential supplements.  Our founder and CEO Alice Chung always has a few words in her ASK Alice column.  We hope you enjoy!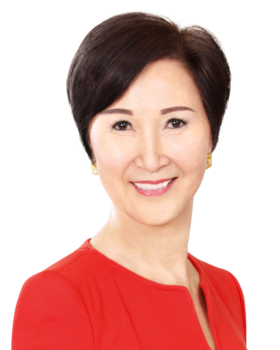 ASK Alice –My Secrets to Healthy Aging!
Woman's World: Jaclyn Anglis writes: "Considering the negative language that mainstream media uses when discussing women over 50, it's not entirely surprising that many women dread aging."  I am 71 and anyone that knows me, knows I am proud of my age and it is not just me, but the culture throughout my team is so positive when it comes to age.  We take supplements to be the best we can be and we put the maintenance of our health as our top priority.  I am passionate about this flyer, as I design it to help you age gracefully, inside and out! On pg. 6 you will find my favourite antioxidant Alive Grape Seed Extract and you'll find Aqualin!  THIS is my absolute favourite moisturizer; it is my holy grail for over 30 years!  Pg. 10 will get your gut health in check with a NEW product called MSPrebiotic®.  Pg. 2 helps you Beat the Scales and keep a healthy weight! Lastly, I will leave you with a quotation from Oprah, as she tends to say it best.
"The way I see it, every year can be a brand new journey. Think about it: You get one chance to be 25, 38, 44, 61 and every age before and between. Why wouldn't you want to experience all the wonder in each step on your path?" – Oprah Winfrey
We hope that you will come and visit us at either Alive Health Centre, Morning Sunor Supplements Plus near you! Do not sit in silence; there are so many things you can do to better your health! Get excited and take charge of your health. Let's work together, along with your doctor to ensure you are doing all you can to lead a happy and healthy life. Our team looks forward to helping you with whatever your health concerns are.