Shop online!
The online store for Alive Health Foods, Morning Sun and Supplement Plus is now open!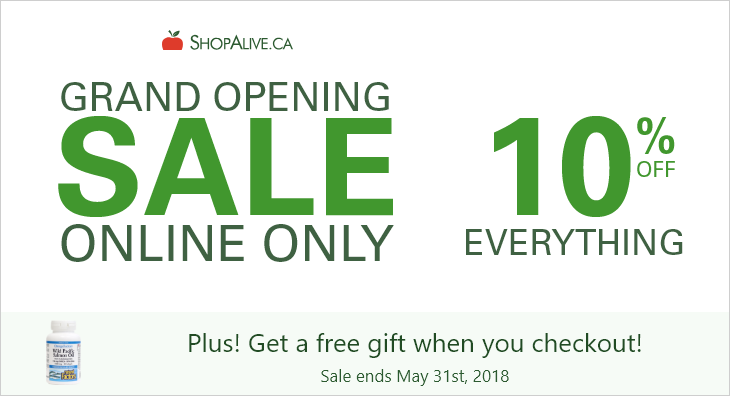 There are 2 weeks left to enjoy the celebration of our NEW online store at www.shopalive.ca
The sale is on NOW until May 31st, 2018
Everything is 10% OFF and we have exclusive offers online only on your favourite brands such as BioSteel!
Plus, get a FREE bottle of Omega-3 Salmon Oil by Natural Factors when you checkout! While supplies last, so order soon!
Featuring
We hope that you will come and visit us at either Alive Health Centre, Morning Sun, Supplements Plus, or Shopalive.ca. Do not sit in silence; there are so many things you can do to better your health! Get excited and take charge of your health. Let's work together, along with your doctor to ensure you are doing all you can to lead a happy and healthy life. Our team looks forward to helping you with whatever your health concerns are.