There is only one week left to take advantage of our Spring Sale. We have additional coupons for you to use on sale items as well as regular priced items! This offer expires April 21st, 2018.
---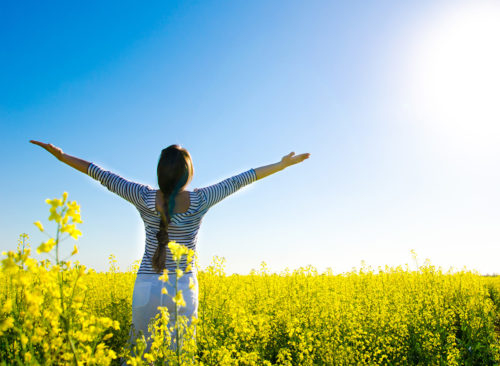 Spring is a great time to give yourself a fresh start. Put your health first and put yourself first. We can all learn from Alice Chung our CEO and founder of Alive Health Centre, Morning Sun and Supplements Plus. She is 71 years old, going strong and the abundance of energy she has is due to taking care of herself first and this is the very reason why she is able to give so much as well whether it is to her family friends, community and company.
If you want energy, here are some quick tips… find a cleanse that works for your lifestyle. Clean out the system and work on a diet plan that you can stick to. We tend to try to stay away from the word diet, as it can have a negative connotation for many. When people hear the word diet, they often think of all the times they failed to stick to a diet. Therefore, we really strive to work with each individual as we are very complex. When you make changes to your lifestyle, start small. Only do what you feel you can commit to. Build a support system with your friends and family. Also, work with your doctor, ND, Nutritionist or someone that has the expertise to steer you in the right direction. Then work with one of our Wellness Associates at the Alive group. We have been working with customers since 1983. We are here to stay! Our goal is to support Canadians goals and aspirations when it comes to health.
We hope that you will come and visit us at either Alive Health Centre, Morning Sun or Supplements Plus near you! Do not sit in silence; there are so many things you can do to better your health! Get excited and take charge of your health. Let's work together, along with your doctor to ensure you are doing all you can to lead a happy and healthy life. Our team looks forward to helping you with whatever your health concerns are.