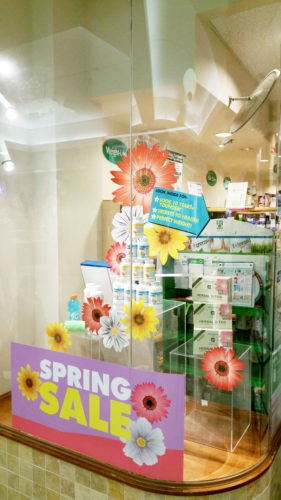 Spring is finally in the air here in Canada! Wahoo!  It's a sunny day out here on the west coast and people are smiling!  It is amazing what a little sun rays can do.  If you want to feel even better and if you feel like you have maybe not been in the best of moods, it maybe due to a lack of Vitamin D from the sun.  So now is the time to come on into a location near you to spruce up your Vitamin Regime.  Our Spring Flyer Sale is on NOW until April 22nd 2017!
Click on the link below that is closest to you.
British Columbia Locations Flyer
If there is not a location near you, we do MAIL ORDERS call us toll free at 1 866 499 9546
Also please enjoy a few words from Alice Chung, owner of Alive Health Centre, Morning Sun and Supplements Plus.
ASK ALICE – Spring into Action!
"Time flies and we are into Spring! We had an unusual cold winter in B.C. with the greatest snowfall and the worst flu season ever in my 38 years in the health industry.
Lots of customers, including some of our staff were seriously affected by this vicious flu and were very sick. I was the only one at our Oakridge store who didn't get sick!
I always believe "PREVENTION IS BETTER THAN CURE!" Many of you know I take a lot of supplements and I even doubled up the immune products when people around me were sick. I am also the OLDEST! I don't take flu shots and never have! Don't wait till you are sick to take your Immune products, take them on a regular basis, like Vitamin C (at least 1,000mg); Turmeric, Cordyceps, Reishi; and always have the following available at home so when you feel something is coming, take them immediately and regularly: Oregano oil, Oscillococcinum (flu buster), Coryzalia (runny nose, congestion). Enjoy Spring and don't forget to do your Spring Cleansing to start a Healthy Year!"
We hope that you will come and visit us at either Alive Health Centre, Morning Sun or Supplements Plus. Do not sit in silence; there are so many things you can do to better your health! Get excited and take charge of your health. Let's work together, along with your doctor to ensure you are doing all you can to lead a happy and healthy life. Our team looks forward to helping you with what ever your health concerns are.