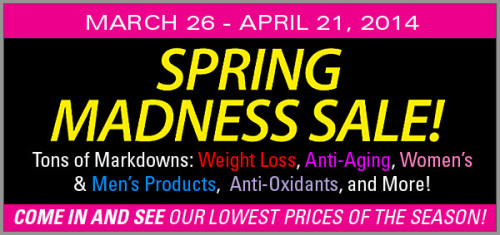 Check out our lowest prices of the season.  It is time to stock up! Click on the link for the flyer in your area.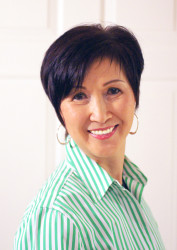 ASK ALICE: Savings Meets Value & Service
Our flyer brings you the very best selection and value BUT also amazing deals to keep your health going strong. We hope you are as excited as we are! This flyer is packed full of NEW exciting products such as NAKA Nutri Collagen Pg. 8, Precision Mettle (Wt-Loss) Pg 12, Rosehip Seed Oil Pg. 9 and much more!
EXTREME COUPON EVENT
On Pg. 3 we have additional coupons for you to save BIG on your favourite brands such as: Renew Life, Natural Factors, Precision, Progressive, Platinum, Biofen and many more!!! To save even MORE please visit our BLOG to take advantage of additional coupons: www.alivehealthblog.com
BUY MORE, SAVE MORE
Don't forget we also offer VOLUME discounts which will help you save: time, $$ and even gas! If you already know you love Alive Hyaluronic Acid (H.A) Pg. 1 then you might as well stock up! Buy 6 H.A. and you get 1 bottle FREE!
GO GREEN & SAVE – EARTH DAY APRIL 22nd
For years Alive Health Centre has been encouraging recycling. In case you did not know, you can save your $$ and the environment with your empty supplement bottles! All you have to do is bring in any empty supplement bottle and receive $0.5/1.00 off when you purchase the same category of prod­uct! *some restrictions apply, see stores for details* In honour of earth day (April 22nd) we will be launching our "Save A Bag" program. Bring in your own shopping bag and we will take 10¢ off for every bag you fill of your purchased goods!
Lastly, I will leave you with this. "Two things define you, your patience when you have nothing and your attitude when you have everything." Life is a funny thing, you never know where it will take you. No matter what situation you are in, whether you are experiencing your highest high or lowest of lows, your patience and attitude will be what makes the difference.
Alice Chung, who is 67 years young has been in the health industry since 1978. She owns Alive Health Centres (BC), Morning Sun (Alberta) and Supplements Plus in both (BC) and (Toronto). You can find Alice at the OAKRIDGE Store location in Vancouver BC Thursday – Saturday: 604-263-3235 or toll free: 1-866-499-9546.