Alive Health Centre, Morning Sun and Supplements Plus Spring Flyer on NOW until April 21st 2012!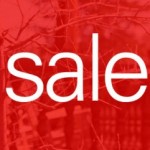 We all have wishes and goals for ourselves and we tend to do them in January.  If you feel like you let yourself down and that you are not meeting your new years resolutions, it is never too late to start or get back on track!  Come on to an Alive Health Centre, Morning Sun or Supplements Plus.  We are ALWAYS happy to lend an ear and help you get your health where you want it to be.  Spring into a new you and celebrate with savings at Alive Health Centre, Morning Sun and Supplements Plus.  If you are wanting Dr. Oz's fat busters, we have it all!  Now is a great time to get your health in an even better place than it is currently.  We all can improve our health.  So whether you are a Marathon runner, or you know you have a long way to go to get yourself feeling better you might as well take advantage of our Spring Savings in our annual Spring Savings Flyer!
We are famous for our flyer sale that is pages and pages long, filled not with just reduced prices, but also an abundance of information!  There is sure to be something there for everyone.  Here are some of the favourites:
Alive Brand Royal Jelly is always a favourite at BUY 1 get 1 FREE main benefits (longevity, energy, youthfullness, super nutrients)
Alive Raspberry Keytones – Tricks your body into thinking its thin and literally shrinks fat cells
Lorna Vanderhaeghe's – GLA Skin Oil! An absolute favourite that helps with: glowing skin, dermatitis, crapple cap for infants, eczema, stops breast pain and cramps and more…
Alive L-Carnitine
hCG1234 – incredible weight loss results for people in serious need to lose weight
Alive African Mango – weight loss appetite supressent
Argan Oil all natural way to get that beautiful radiant skin
Alive Brand Phase 2 the white kidney bean that recues carb lovers helping you to lose those stubborn pounds
SafSlim is highly researched in specifically targeting BELLY FAT, Dr. OZ just talked about SafSlim on January 3rd
And there is much much more. Everything from cleanses to hormone help to antioxidants.
Alive Spring Flyer April 2012 (BC Locations)
Morning Sun Spring Flyer April 2012 (Alberta Locations)
Supplements Plus Spring Flyer April 2012 ( Ontario Locations)
As always we look forward to helping you at a location near you!  If there is not a location near you we would love to help you with a mail order, you can call toll free 1866-499-9546